About Us
Jameel Dhanani, DMD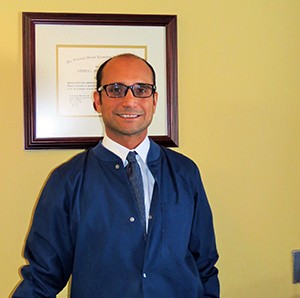 Dr. Dhanani was born in east Africa and grew up in Toronto, Canada. He achieved his bachelor degree in mathematics and biology at McGill University in Montreal. In 1995, he earned his dental degree at Tufts University in Boston. He completed his general practice residency at Yale New Haven Hospital, and also achieved his post-doctoral fellowship at the Yale School of Medicine in 1996. Since graduation, Dr. Dhanani has made continuing education a priority so he can offer his patients the latest dental care available today. He is certified in Invisalign and has received advanced training in aesthetic and implant dentistry. He is a member of the American Dental Association, the Connecticut State Dental Association, and the Meriden-Wallingford-Cheshire Dental Society. As a dentist, Dr. Dhanani places a strong emphasis on patient comfort and helping patients feel at ease while they receive the care they need.
In his free time, Dr. Dhanani likes swimming, cycling, eating out, and trying new places. He is also a world traveler and has visited such diverse locations as SE Asia, Africa, South America, and Europe.

We are different from other practices because of the relationships we share—not only among our team members, but also with our patients. We take the time to truly get to know our patients and become a part of their lives. Each of our team members contributes to the fun, relaxed atmosphere of our office. We invite you to read about our staff and get to know us better. We hope to see you and your family soon so we can get to know you and provide you with great dental care!
Sandra R. Artaiz, Registered Dental Hygienist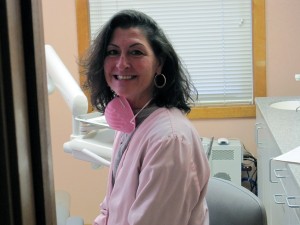 Sandra studied dental hygiene at the University of Bridgeport Fones School of Dental Hygiene. She has been in the dental field for 29 years. She finds fulfillment in improving the oral health of each person we treat. Sandra is very warm and welcoming toward our patients and helps each patient feel a part of our dental family.
Sandra has two children and one grandchild.
Jo-Ann Scafariello, Office Manager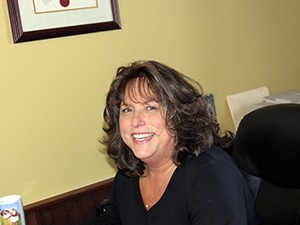 Jo-Ann has 25 years of experience in the dental field. She helps our patients understand the complex world of insurance so they feel confident and comfortable in the payment process. She loves being part of a great team of professionals helping patients receive the dental care they need for improved oral health.
Beth Retzlaff, Dental Assistant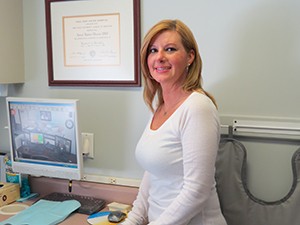 Beth has been with our practice for seven years. As an X-ray-certified dental assistant, she contributes her skills to helping patients achieve and maintain optimal oral health. She enjoys being a part of our wonderful dental family and getting to know our patients. With her caring demeanor, Beth helps patients feel comfortable at our office.
Beth and her husband, Brian, have two children, Dylan and Ashley. Beth enjoys photography and being with her family.